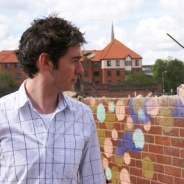 LATEST NEWS..
"Lost in Transit" RELEASED!
Lost in Transit is lost no more! Edd's debut album is now in stores worldwide and ready to ship out!
The physical copy can be ordered from the EddCoates.com shop while the digital copy can be ordered from a huge number of places online. Visit the shop for full details!
NEWS!
TALL DARK FRIEND @ O2 ACADEMY (+ UPDATES)
So, some huge news folks... i'm in a band! Tall Dark Friend (fronted by the hugely talented Jordan Gray) will be making our debut band performance at the O2 Academy Islington this Sunday, 18th October! Tickets can be purchased from here.
As for where that leaves my solo work, don't worry! I'm still recording, and a second album is currently on it's way. I'm not *quite* ready to reveal all the details just yet, but the website will be getting a shiny new coat of paint in the coming weeks to mark these coming changes.
As i've said in previous updates, the new material is sounding absolutely fantastic, a clear evolution from the style of the first album, and i'm just so excited to share my hard work with you all. Stay tuned!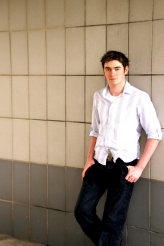 MESSAGE FROM EDD..
"Well, the unthinkable has happened. My first album "Lost in Transit" is finally a reality; eleven songs of life, love, ambition and hardship crafted over a period of seven years, and recorded in a cramped bedroom in Essex.
These tunes have been a big part of my life for such a long time, it feels great to finally release them into the big wide world so that hopefully, someday they can become a part of your life too.
Thank you so much to everyone who has helped make this happen. From the people who spurred me on, to those who listened to my early demos and offered criticism and advice. This album is for you guys.
Until the next record... I promise this one wont take quite so long.

Edd